Well, since this is a new blog I have some catching up to do!

This is my first blind bag custom: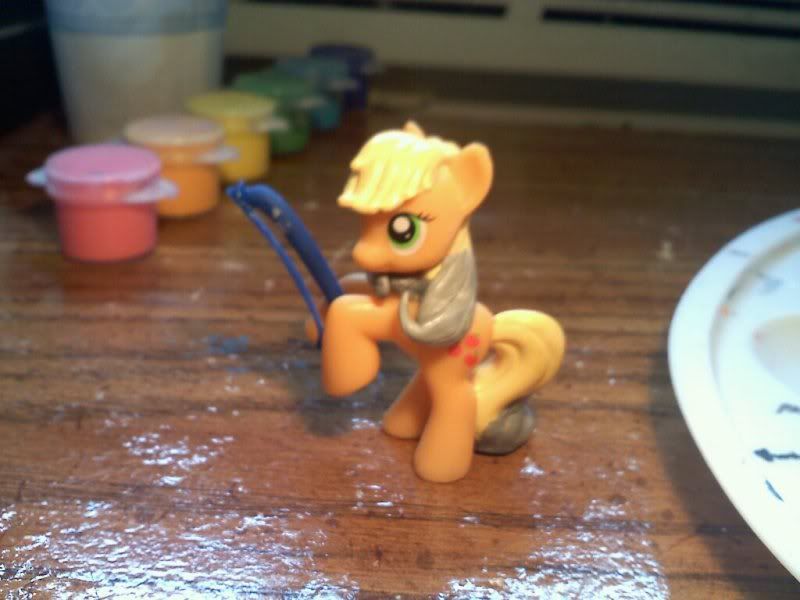 Octavia!
Octavia was made from a modified Applejack, as shown above! She was modified with an Exacto knife, then her hair was repaired and her bowtie was made with Pro-create (a.k.a. Gray Stuff). The bow was made with Sculpey.
This was the finished result!