Aah, Lyra.
She was a pleasure to make!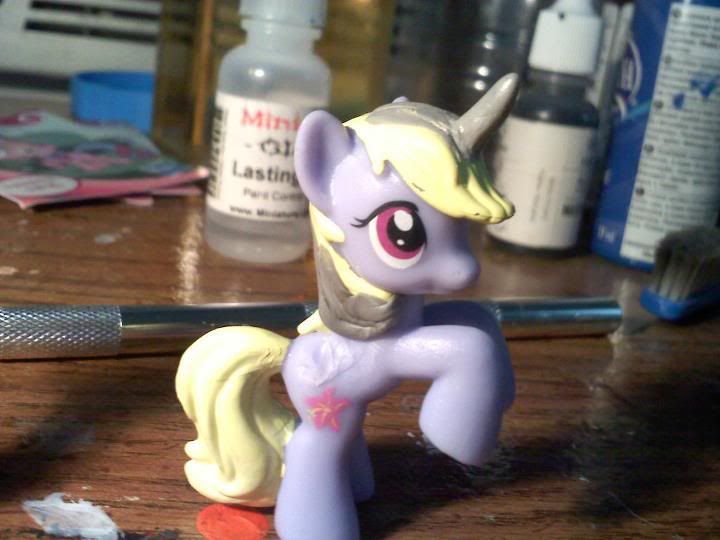 Lyra was created from a base Rainbow Dash (since the blind bags were very hard for me to locate, I had to go to a German brony to get some Euro blind bags). I felt SUPER BAD chopping off poor Lily Blossom's wings.
Her hair was then repaired using pro-create, as were the dents the wings had
left in her side. Her horn was made from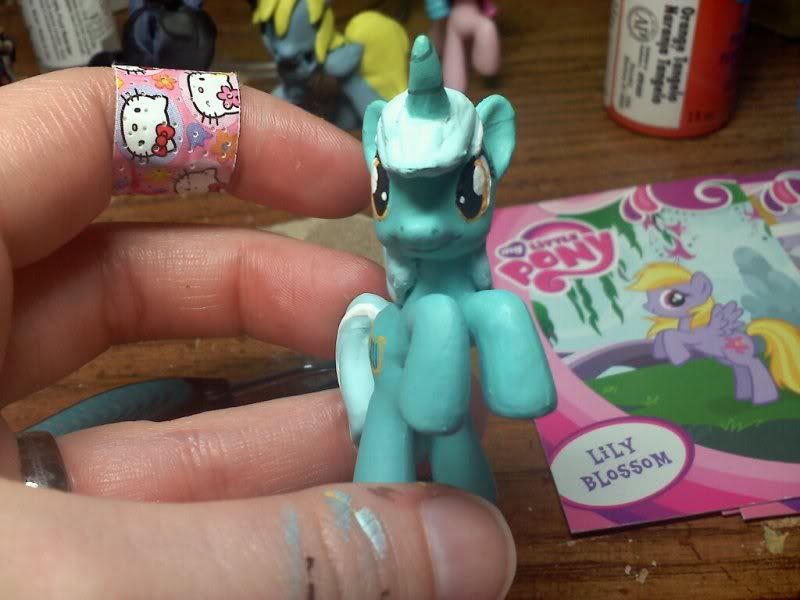 pro-create as well.
I then painted her with a myriad of colors. I had mix after mix to try and get her color right.
And here is Lyra herself - the finished product! This one was a headache, but I love the way she turned out. A brony in Canada bought her, and she was shipped just last week.