My second custom blind bag pony was none other than: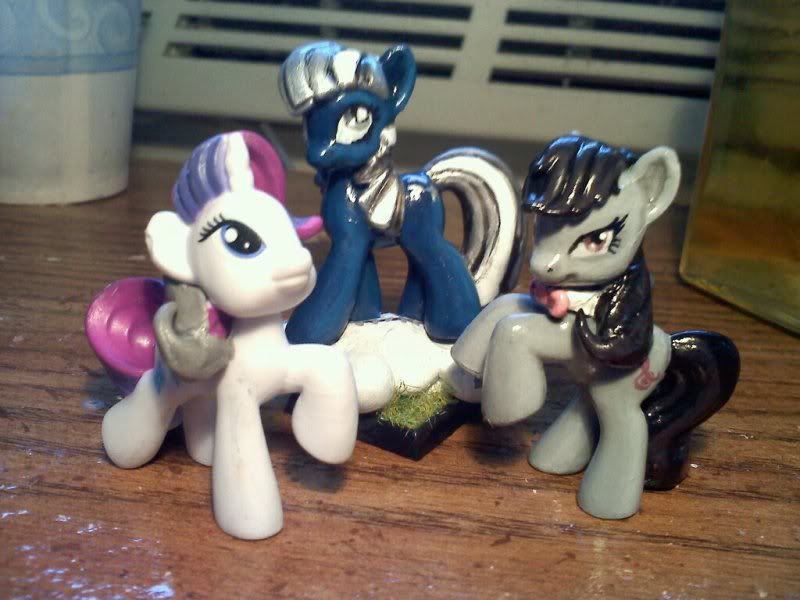 The Great and Powerful Trixie!
Okay, maybe now she didn't look so Great and Powerful...that's Trixie there on the left. But here was the finished product: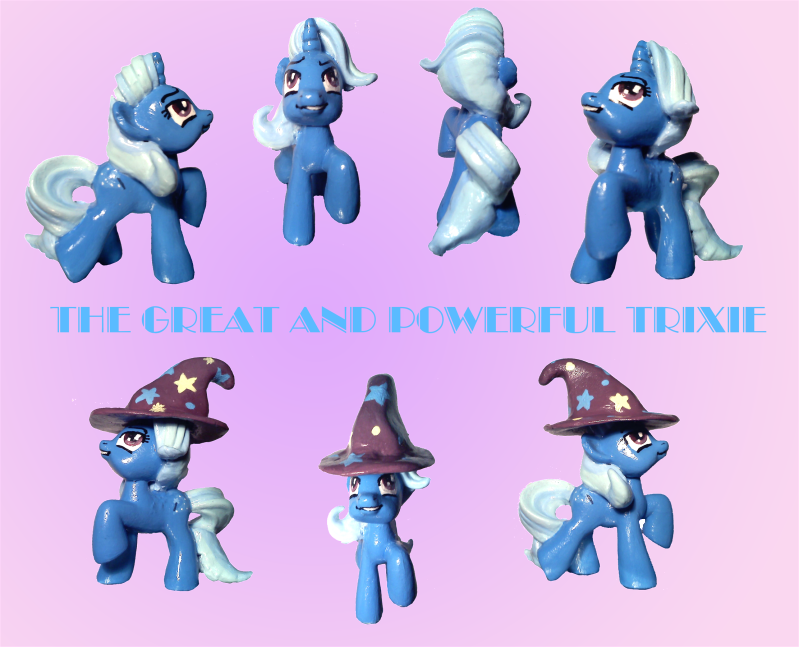 I was still getting the hang of painting pony eyes. It sounds strange, since the designs are so simple, but they are VERY hard to do!