Well, I've been over my desk all day but finished my outstanding projects. :)
Say hello to Gold Standard:
Oh...that's not right. That's what she started out as.
Let's see...
Aah. Now we're getting there!
Close. SO CLOSE.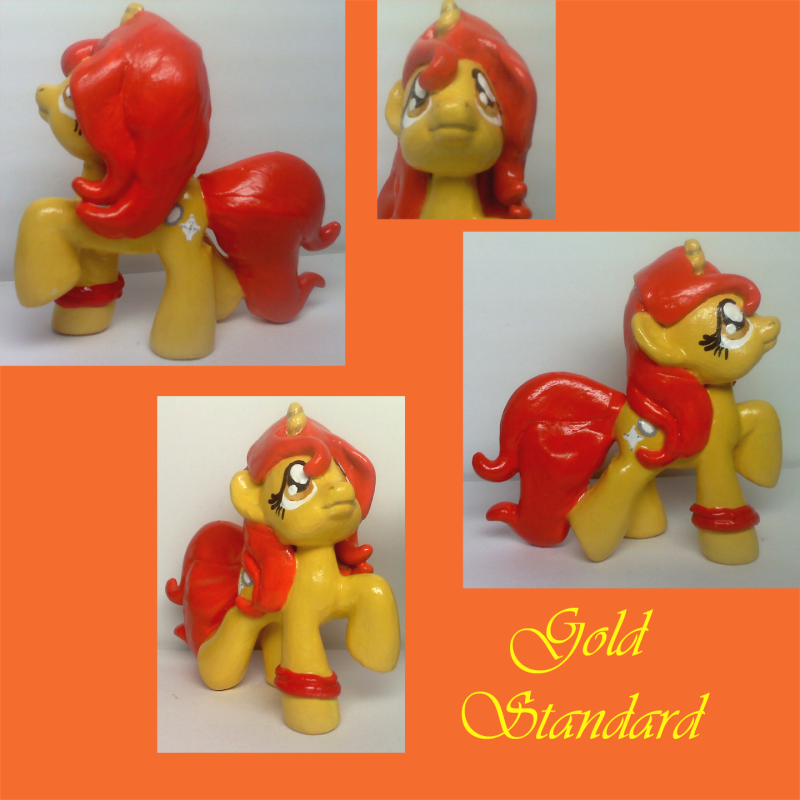 There she is!
Gold Standard is the second winner in the contest I ran for a custom Blind Bag pony. It's taken me longer than I wanted to finish them, but they're both ready to go to their new homes now.
Also, a tip: more modification = harder time painting...especially when you're dealing with light colors. This girl was a real pain, but she was very well worth it!
Also, check this out: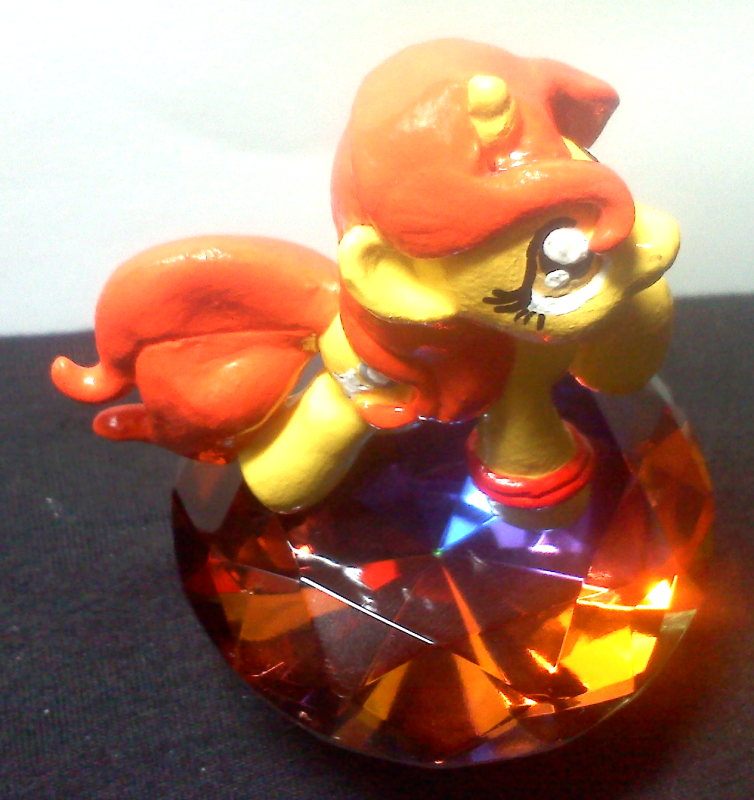 That is one killer base. Panda helped me find what we needed for it! It's a giant gemstone...fitting with the theme of the character.