This one is interesting!
While at the store one day I found blank vinyl figures for customizing. One was a bear! So I brought it home and looked it over, and it was suggested to me I make it an Ursa Minor.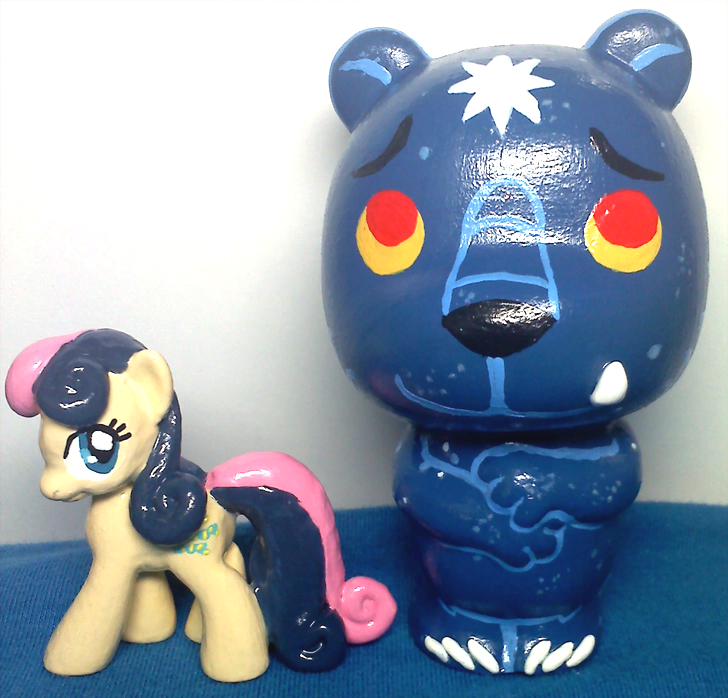 So I did!
Here he is next to Bon Bon for a comparison of size. He is painted from acrylics, same as any of my blind bags, and also has glitter varnish over the groupings of stars.
Did I mention his stars and claws also glow in the dark?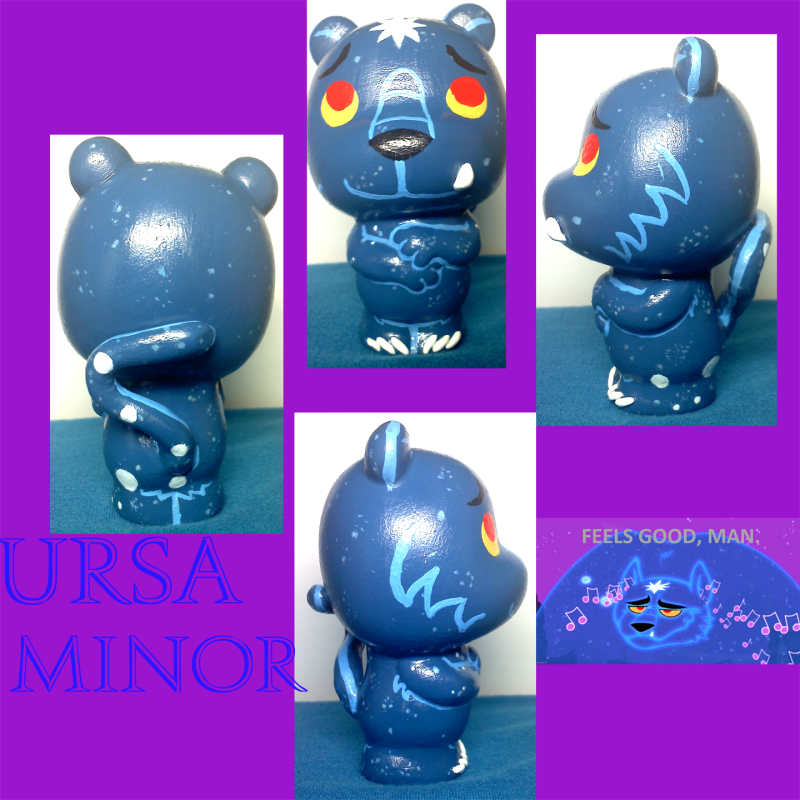 Photographing him was a pain, though!
Ursa is for sale over
here
.